Steve Lee writes:
Following the huge success of the inaugural West Yorkshire Open earlier this year we are pleased to announce confirmation of next year's event, which will take place from 23rd-25th March 2018.
This year we had the innovative North vs. South junior challenge as a side event. Next year we have secured the attendance of the world's number one giant in backgammon, Masayuki Mochizuki, or "Mochy" as most know him and the world's most eminent backgammon teacher Phil Simborg.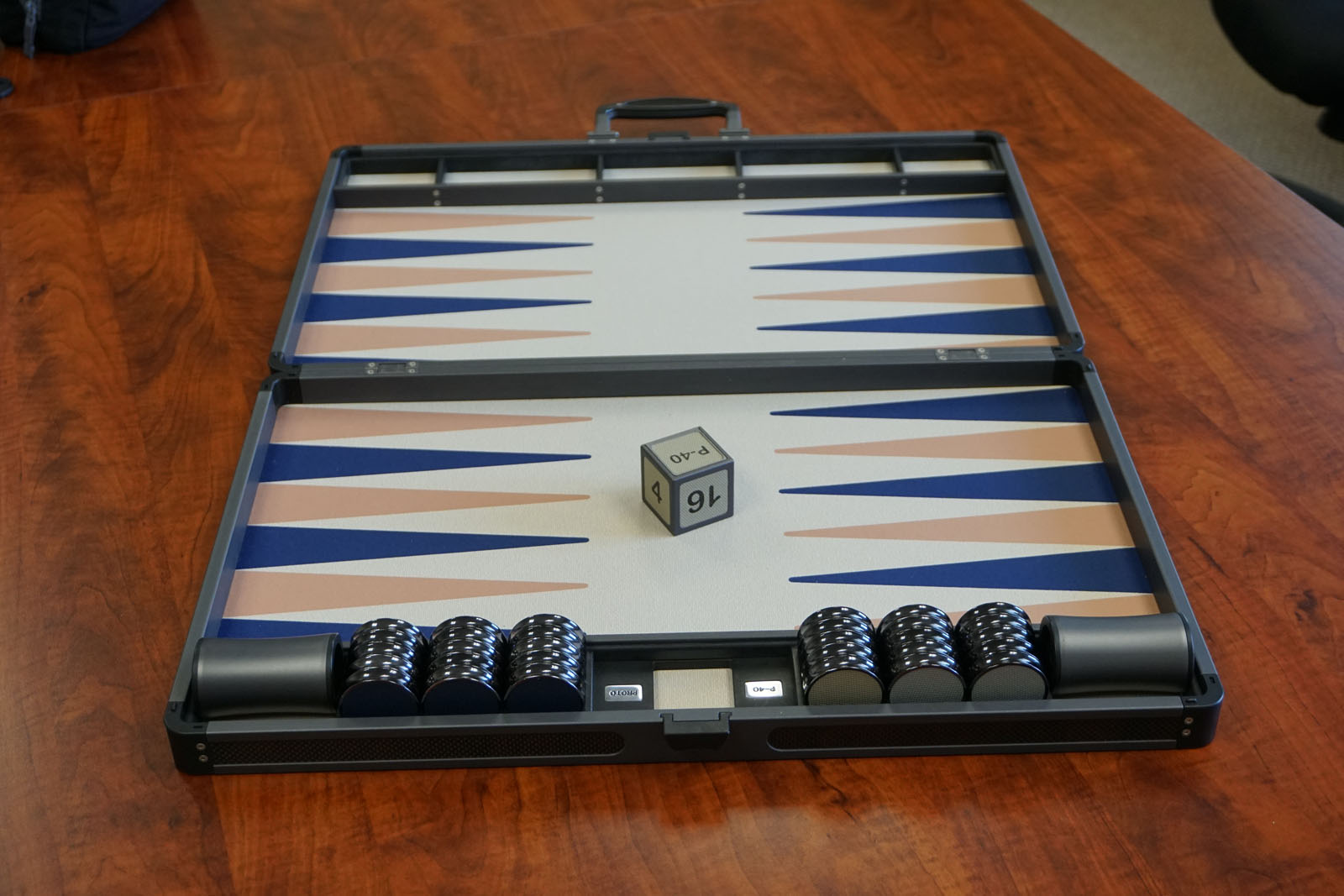 In addition to these two giants of backgammon taking part in the tournament there will be a pre event "Mochy/Phil Challenge"
We will also be increasing the capacity to 128, of which we are confident of achieving given the presence of Mochy and Phil, which will mean bigger and better prizes with a guaranteed £6400 minimum prize fund including a guaranteed first prize of £4000
Mochy and Phil will each face a minimum of eight players throughout the tournament, giving those players a chance to pit their wits against one of the world's best players.
The Mochy/Phil Challenge
The Details:
We are inviting 32 UK players to take part in an event to find two opponents to play Mochy and Phil in two 15 point heads up matches. The winner of the event will play Mochy for a prize of £2400 and the runner up will play Phil for a prize of £800 with both pots being split 75/25.
The heads up matches will take place on Friday 23rd March 2018 at Napoleons Casino, Bradford commencing at 1pm and will be streamed live.
If you are interested in taking part in this unique opportunity, please state your intention using one of the following 3 methods. By email to steve@westyorkshirebackgammon.co.uk, by text to 07964 083551 or Facebook message to Steve Lee.
Closing date for entries is Friday 16th June 2017. At this time, I will contact the first 32 who have registered and they will have 48 hours to pay the entry fee. If any of those players do not pay within the allotted time, their places will be offered to the next players registered in the date/time order received.
The Format:
The 32 players will play a straight 15-point KO with early rounds having a geographical seeding.
The matches must be played live but can be any time and place that is convenient to both players as long as they are played before the deadlines which, for the first two rounds, will be 31st October 2017
Entry fee:
The entry fee for this prestigious opportunity will be £200.
Prizes:
The winner of the event will receive £1200, a P-40 board and will play Mochy for a further prize of £2400, split £1800/£600.
The runner up of the event will receive £800 and will play Phil for a further prize of £800, split £600/£200.
3rd and 4th placed finishers will each receive £400
The West Yorkshire Open 2018 is very kindly being sponsored by Napoleons Casino, Bradford  and P-40 Backgammon