After a lengthy group stage and a 32-place knockout, we've reached the end of this year's Online Championship with Neil Webb convincingly winning the 15-point final against Nick Baker on GridGammon this weekend. You can find the match file in the members' area – Neil's strong PR of 5.85 combined with a rather over-sized helping of GG's dice meant it was not a close match, but they all count and two trophies are now on the way to two well deserving finalists. The final stage bracket is available on Challonge and I'm sure you will agree it was a very strong field!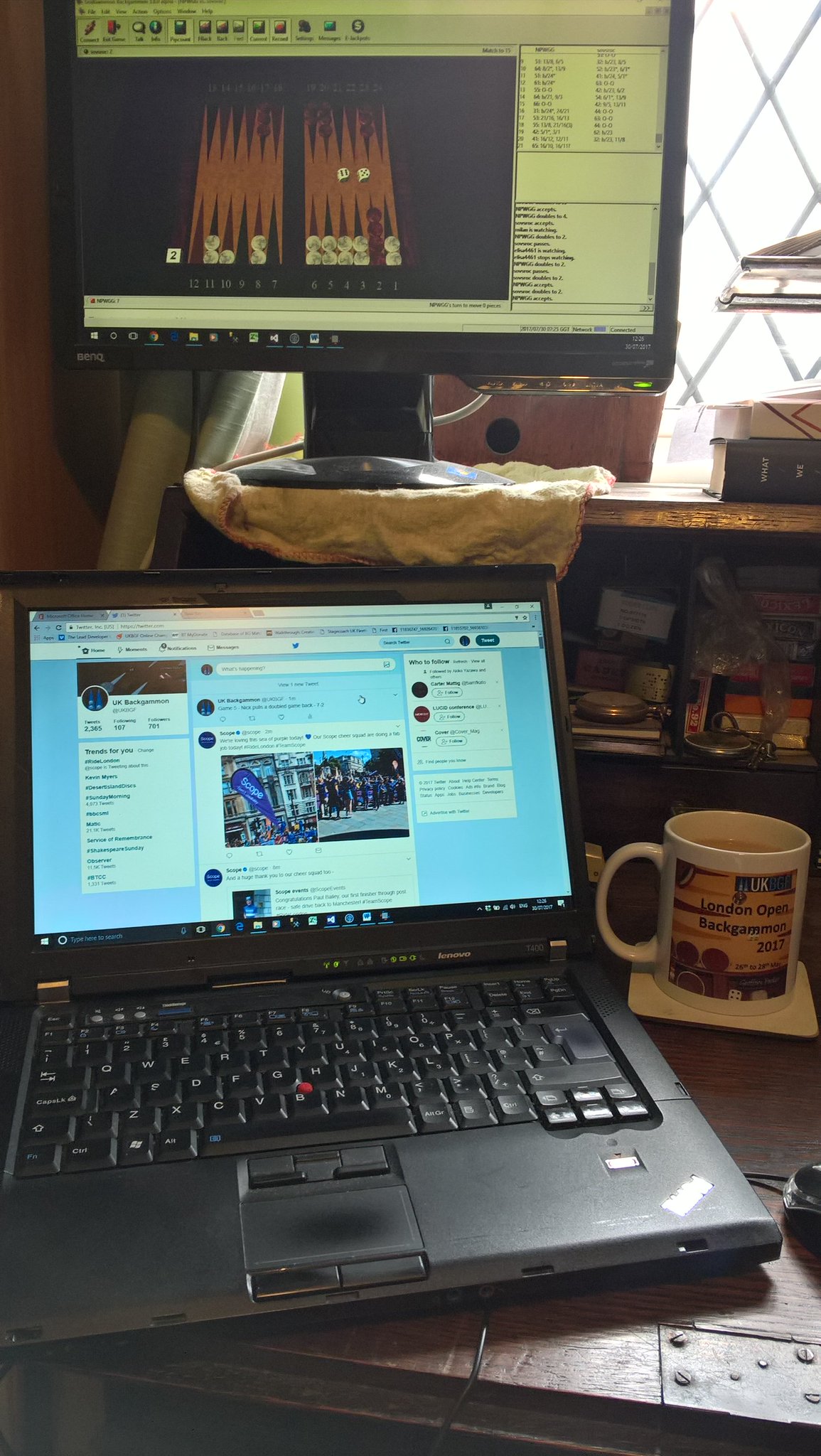 The Consolation final is set up between Leo Waters and David Dennis for later this month – sadly because of the slow progress at times in earlier rounds, we've hit holiday season. Again, both have gone through many rounds against strong opposition to get to this point; congratulations to them and many thanks to everyone who took part this year. Next year's event will start signing up in December.
The Board are currently working on an addendum to the Rules specifically for online tournaments, dealing with the issues that don't arise in real-life play. Scheduling games is a significant headache at times and we hope this will assist future tournaments to progress more reliably; other experiences from our first three UKBGF online tournaments have also provided useful ideas. It should be complete in time for next year's Championship.