After some frantic last-minute entering of results, we can now announce the new Top 100 for 2016. This is a snapshot of the ratings taken at the end of the year (at the point where my family get into their usual argument: Jools Holland's show isn't as good as last year, they don't do music like they used to, …) and reflects every live game where the result was recorded at tournaments and clubs across the country.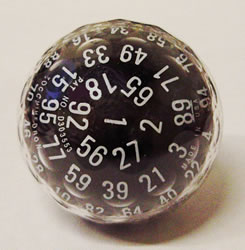 It should be no surprise that our no. 1 for the second year running is Sebastian Wilkinson – winner of the UK Tour and both Bristol and Manchester Opens. Gaz Owen moves up from 5th to 2nd and Brian Lever from 23rd to 3rd, while Roland Herrera is our highest new entry at no. 4. Most of our other major tournament winners have made big strides upwards over the year – but it's not just winning tournament play that earns you a high rating; consistently strong club and league players are up there too. You can find the complete list at:
http://ukbgf.com/official-ukbgf-top-100-december-2016/
All told, there are thirty-two new names on the list this time around, and the standard required to be there has shot up – you would need to have a rating of 1604 to make this cut in the 2016 list, compared to just 1533 last year. To some extent this is a reflection of the ratings system maturing and the ratings gradually spreading out, but also we have a lot more members this year and so "top 100" translates to less than the top third of you.
If your club doesn't yet record its results please do get in touch – we'd love to add you to the system and make it even more comprehensive.
Finally, a very happy new year to you all – we hope 2017 brings you a lot of fun and challenging games, and maybe we'll be putting your name up in a year's time?