The UKBGF Clubs Championship rotated around to the south-east this year and ended up in St Neots, Cambs. It's not an area known for backgammon – just the one UKBGF member there, and so no "home" team to challenge for the title this time, but we still had a strong turnout of 19 five-player sides (almost twenty, but for a last-minute withdrawal). And after a very long day's play, we have new champions: St Albans 'A'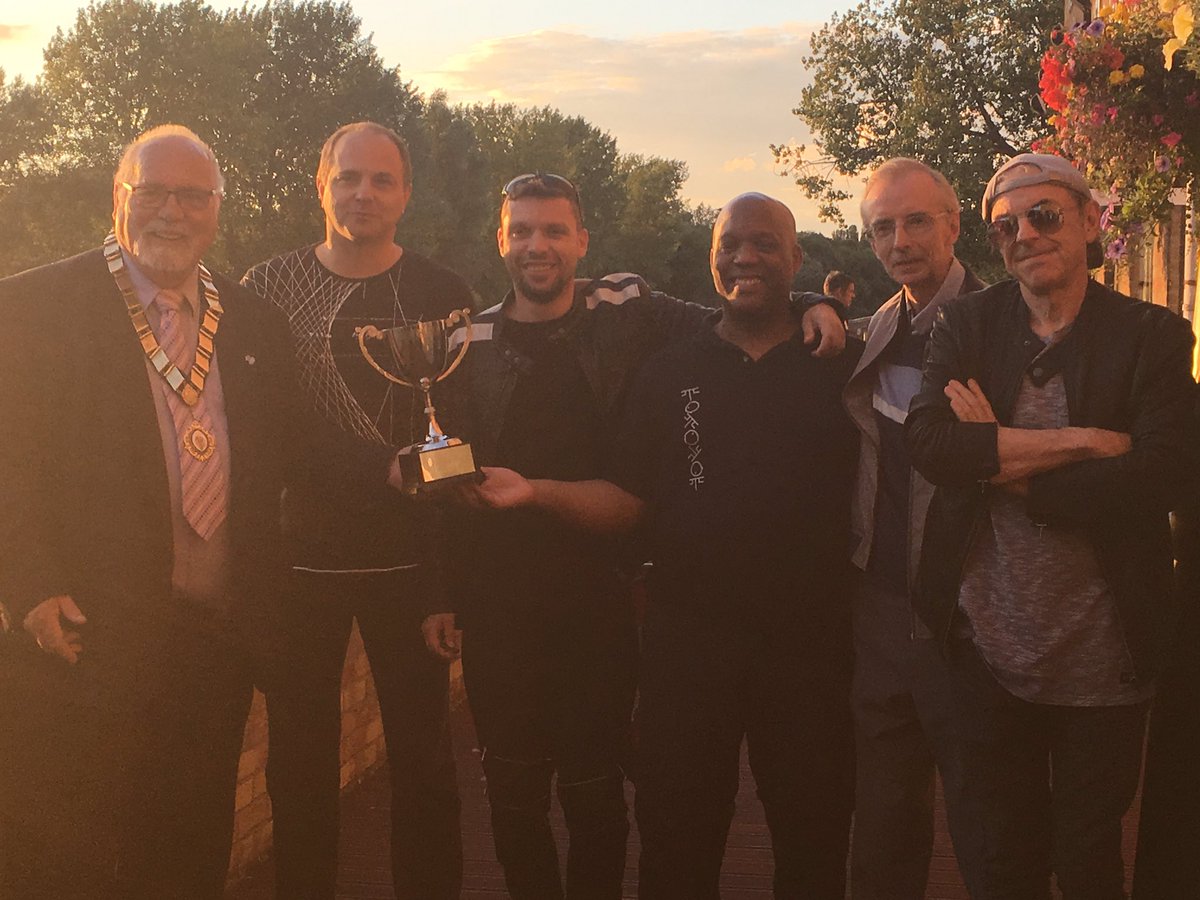 We were delighted to have several new teams this year. North Norfolk were competing for the very first time, and the London representation which had been London Players League was this time the more geographically separated Ealing, Clapton, Holland Park and London Hippodrome. The missing team meant that starting with groups of four would leave one group with not much play, as well as more complex qualification into the second stage knockouts, so TD Julia went with four groups of five with one gap – ambitious, but we had the hall for the whole day. The draw was complicated by seeding the top four teams based on UKBGF rankings, and also not drawing two teams from the same club in the same group – not easy when there were three St Albans and three Worcester squads.
You can see the full team results here. Seeded Hippodrome and Bristol A started off the campaign strongly with back to back 4-1 wins each. However, St Albans A had a bit of an upset in the first cycle with a 3-2 loss to Worcester Sorcerors (Royal Worcester china… saucers… no?), and North West League had a dreadful start losing the first three matches – a whitewash of Liverpool coming too late to keep them in the main tournament. The random number generator on my laptop is clearly as capricious as my precision dice as it paired up John and Pam Wright in this tie…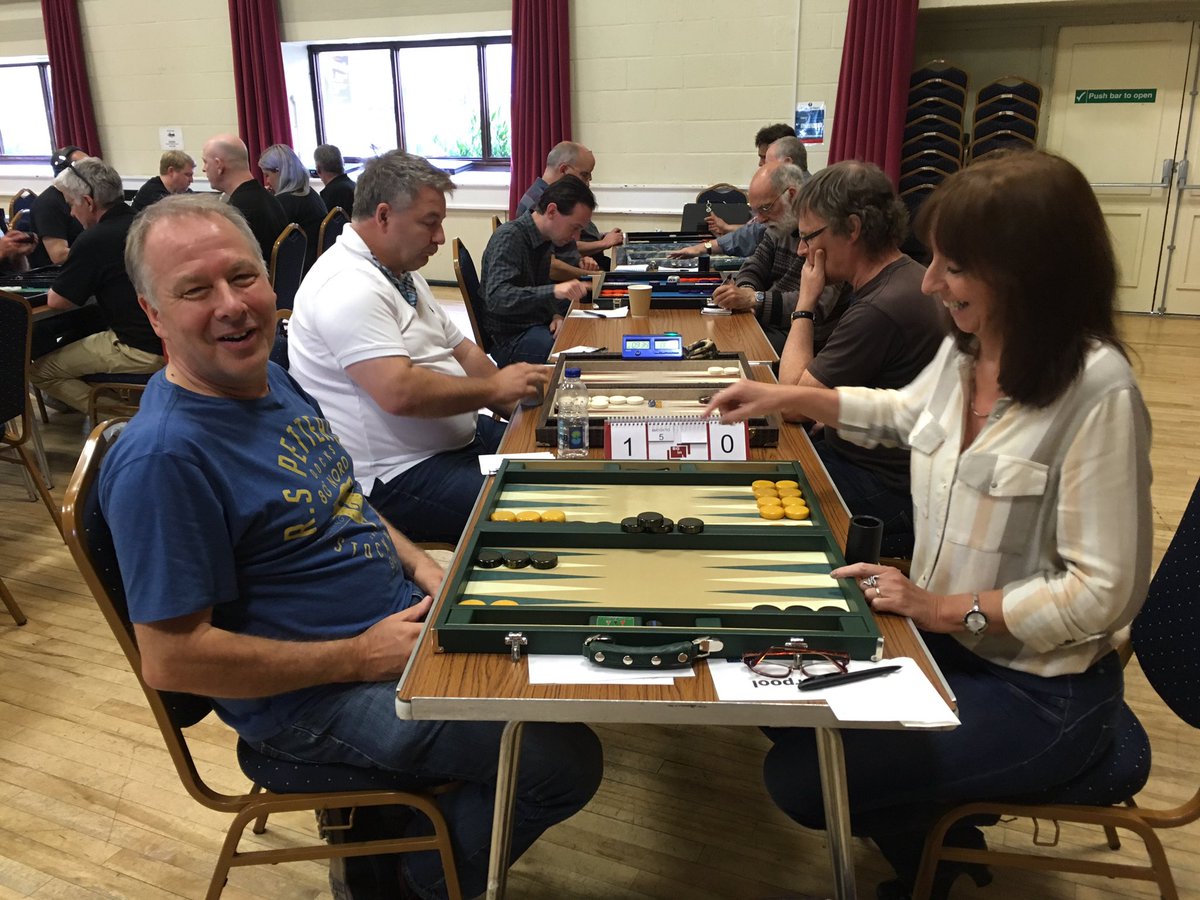 Timing was somewhat uneven as the smaller Group A flew through their matches, and played another randomly drawn cycle to even up the side pools – so that everyone had played four matches by the start of the knockouts. Bristol A were clear winners of the group. They were followed by undefeated Hippodrome and Worcester Royals, and finally St Albans A recovered from their first round to top Group C. And so on into the knockout…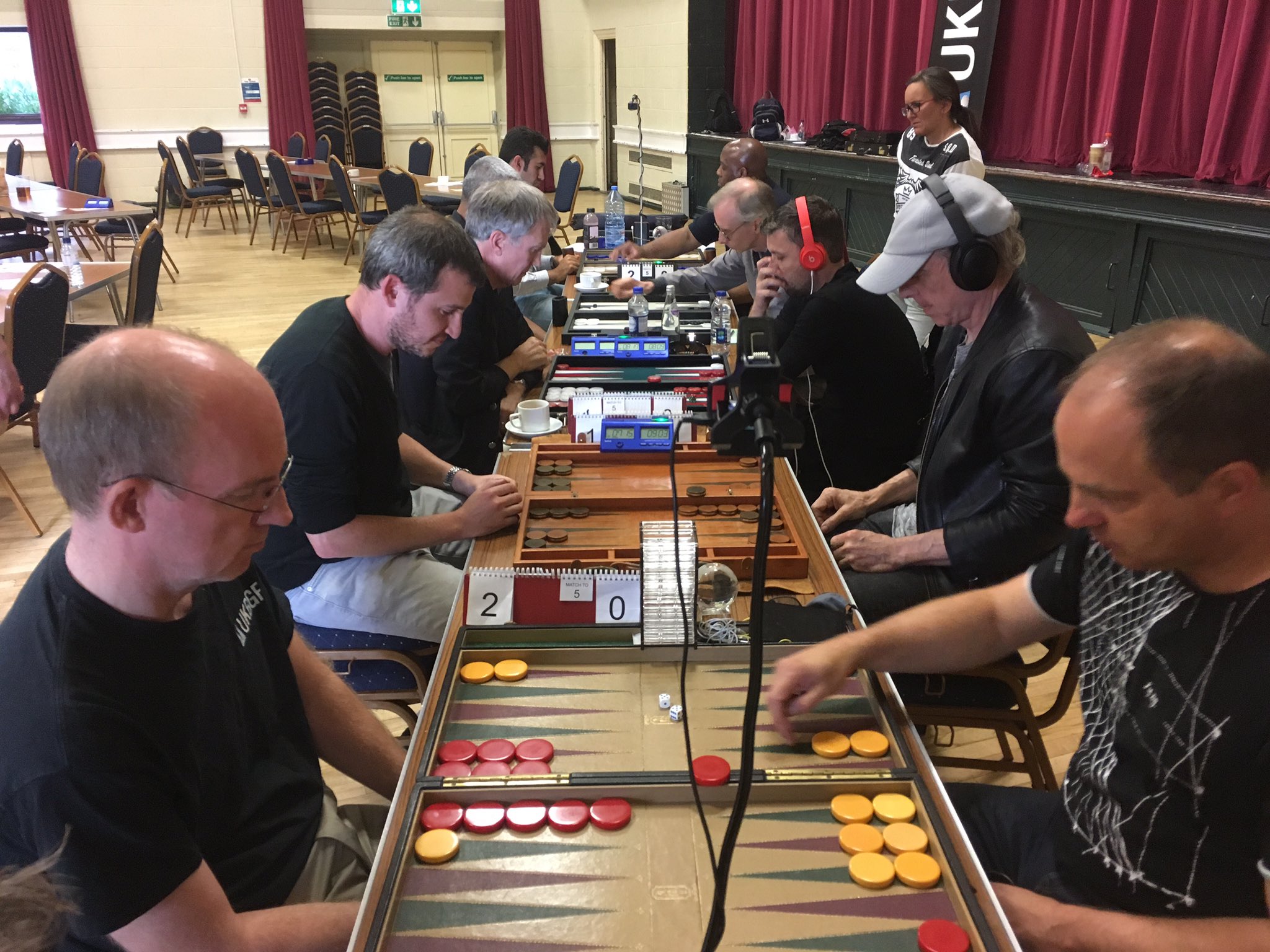 At this point, St Albans were clearly on a fantastic roll as their B and C teams also qualified for the last 8 (B by the narrowest of margins over Ealing). The Royals were the only group winners to fall in the last 8, setting up St Albans A v Hippodrome and St Albans B v Bristol A as semi-finals.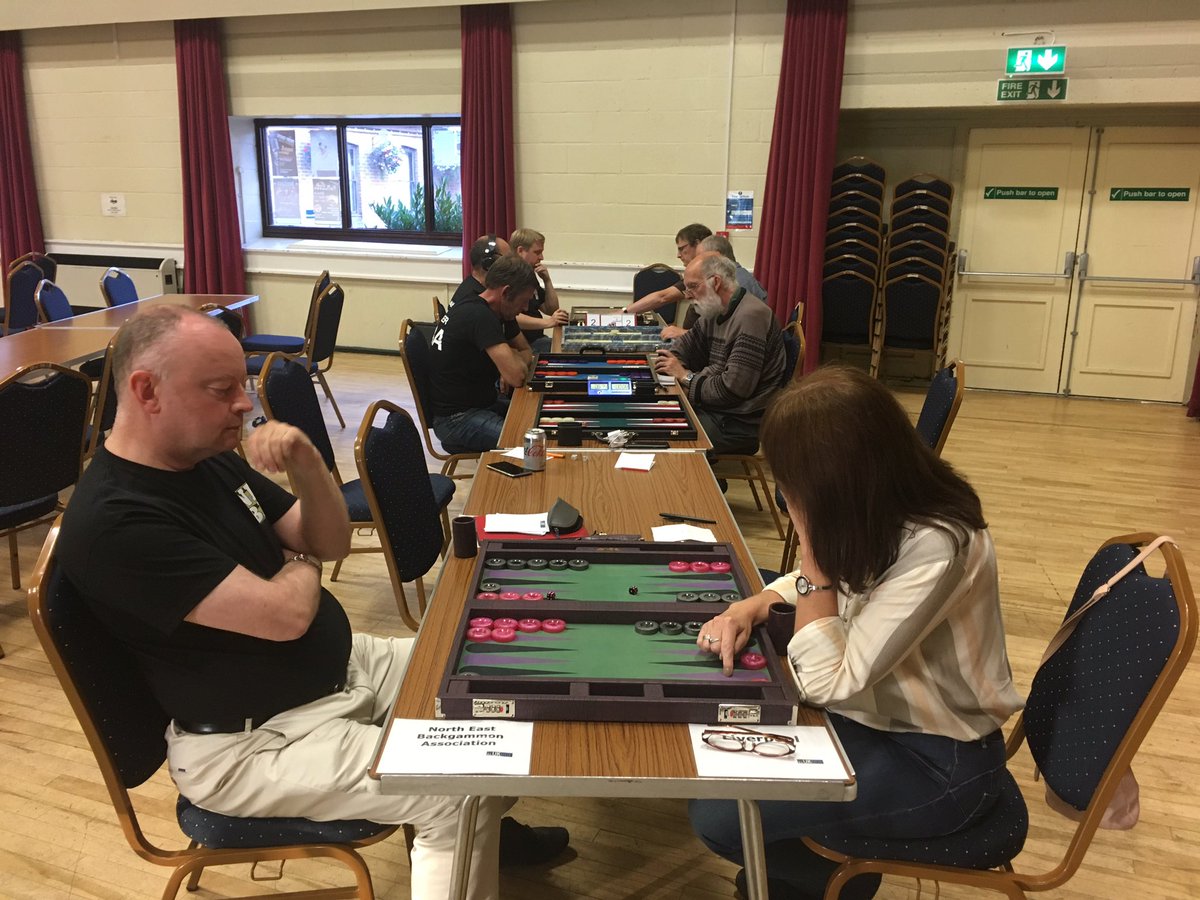 Meanwhile in the consolation, NEBA bounced straight back from a rather torrid group stage with a 5-0 win over Worcester Warriors, another big win over Ealing and finally finishing off #3 seeds North West League. That set up a final rematch with fellow Group B qualifiers Liverpool. They weren't to get revenge, though, as Liverpool took a very close match 3-2.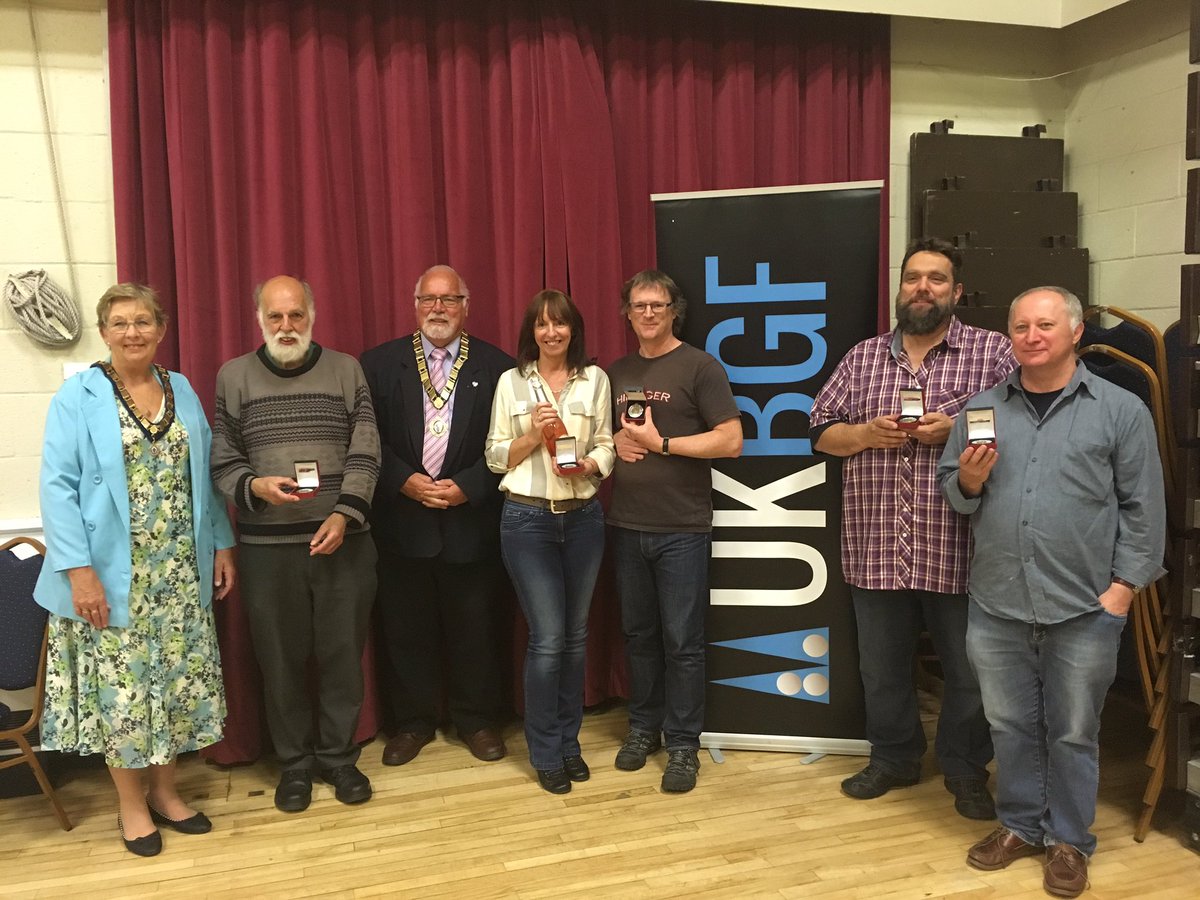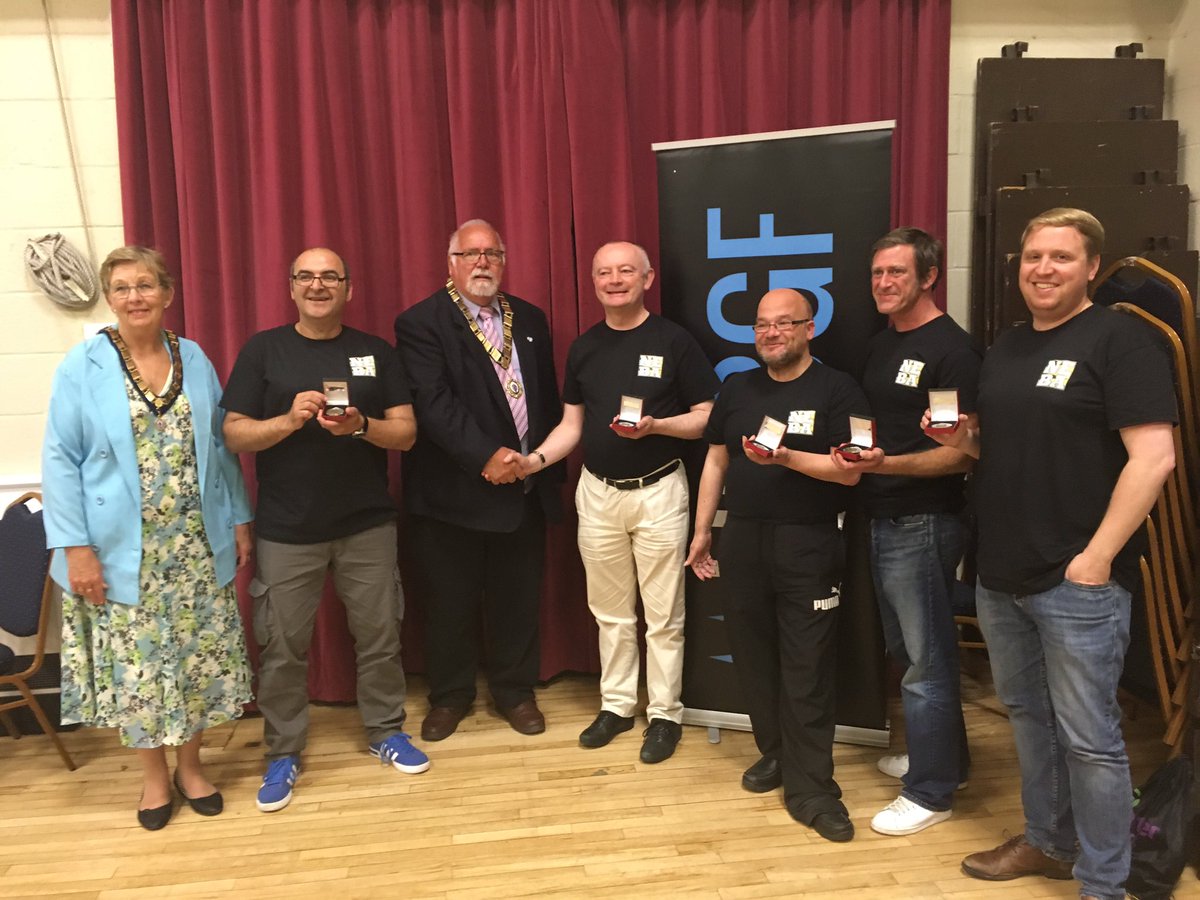 NEBA certainly deserve the award for Best Dressed Team, coming prepared with personalised matching team shirts…
By now it was late into the evening and the final Bristol A v St Albans A was shaping up to be an epic fixture. Roland Herrera was first to finish, putting Bristol 1 up, but the lead was short-lived as David Brown equalised after a superb comeback from 1-6* down. Chris Hamilton was next, putting St Albans into the lead, and not long after that Gaz Owen equalised for Bristol, double-gammoning Jon Barnes for a dramatic win (well, it will happen if you insist on missing triple shots in your backgames!). So all attention turned to Ian Tarr v Eric McAlpine, which was poised at double-match-point…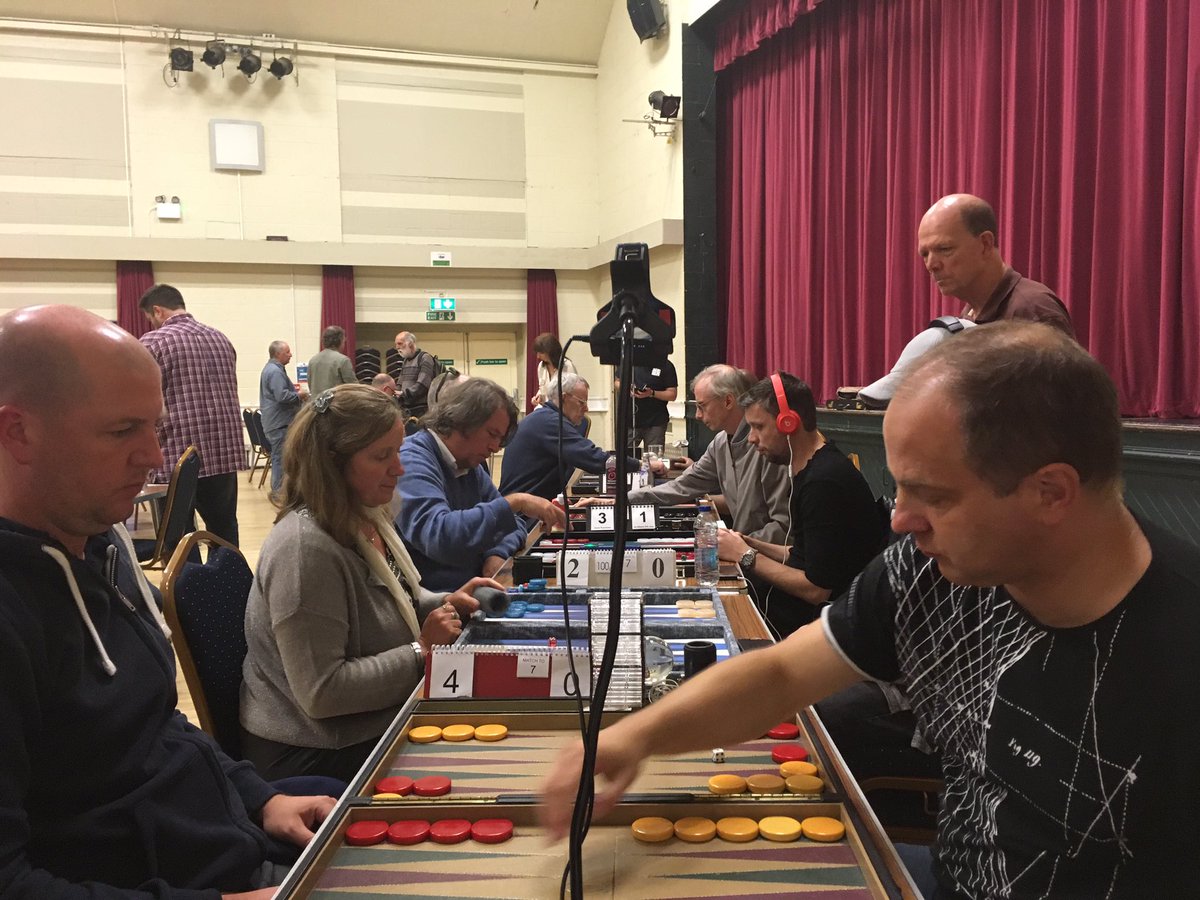 … and after a tense game it was captain Eric who landed the final point for St Albans A. Very deserving winners!
There was some consolation for Gaz, who scooped the larger part of the £20 side pool with seven straight wins; Peter Bennet and David Brown split the rest with six wins each. I understand that a sizeable portion of the prize money only went as far as St Neots' curry houses…
There are always plenty of thankyous at the end of a tournament – so a special mention for St Neots Mayor Derek Giles who came to present the prizes (I am teaching him how to play!), Sue Jarrett for making an awful lot of tea and fielding a lot of questions about the history of the town, the Priory Centre staff who got everything set up for us and tidied it all up again, and to all ninety-five players for making the event a pleasure to run. I hope you all had a most enjoyable day!