It's been a record-breaking year with 20 teams entered from across the country, including teams from East Anglia and the north-east for the first time, mingling with previous winners in the great setting of the Grosvenor Casino in Manchester. And after a long day's play with 240 five-pointers completed, London Players' League A – Peter Bennet, Aref Alipour, Raj Jansari, Lawrence Powell and Geoff Oliver – emerged victorious and bring the Tutchings Trophy home with them.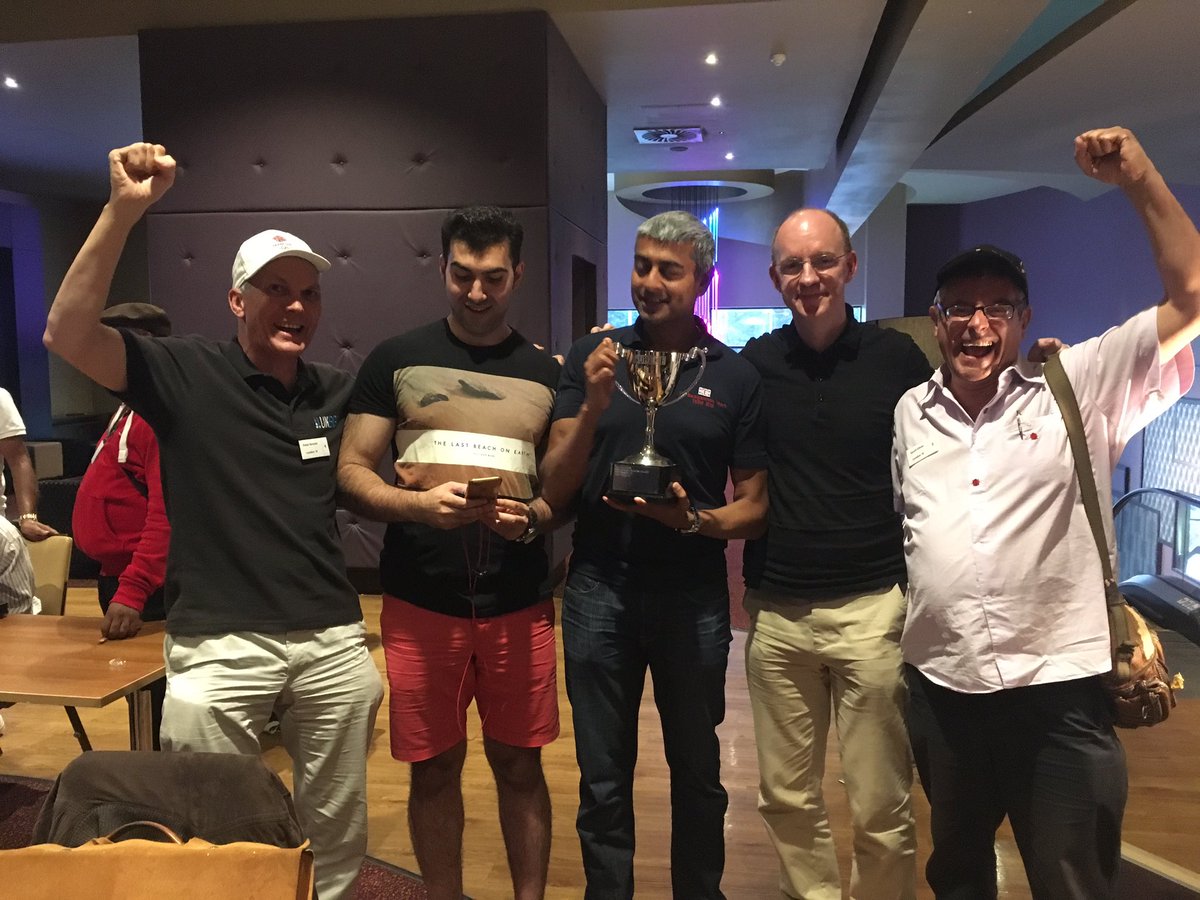 LPL certainly have a formidable record, being semi-finalists in 2015, and winners in 2012 with four of the same squad as this time, and started out as hot favourites alongside grandmaster-packed Bristol A. This year, with five groups in the initial stage, coming second in the group was no guarantee of progress and every match in the rubber could potentially settle a tie-break.
Indeed, only two teams emerged undefeated from the groups – newcomers Lowestoft and the local Jackgammon team. London A headed their group but a 3-2 defeat to Yorkshire meant they relied on match count to go through; St Albans B outdid their senior squad to top their group and knock Bristol A out, and North West League won the final group. St Albans A, NEBA A and Manchester A picked up the three best-second-place slots to make up the main knockout.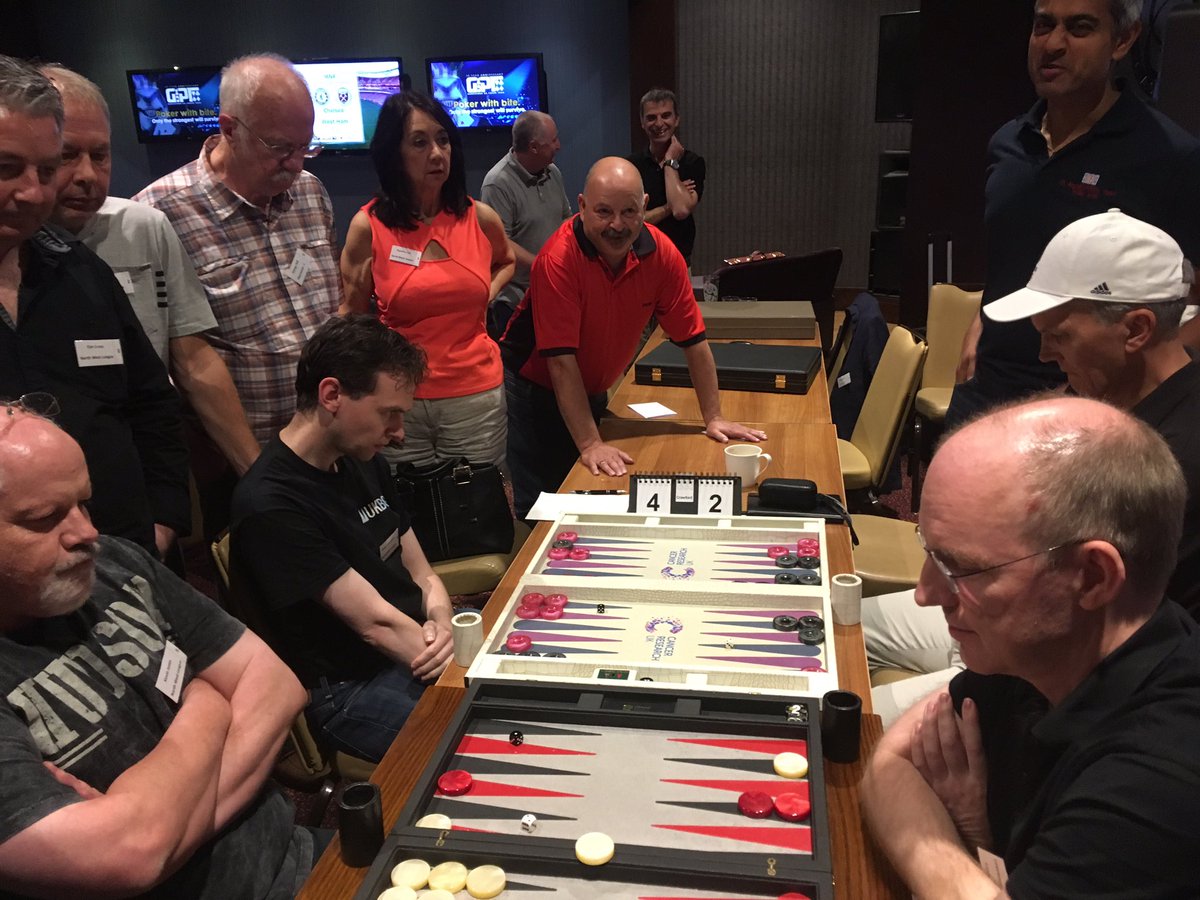 The day was notable for close rubbers, and all in the main knockout went 3-2. The semi-finals set up two north-south clashes with North West v St Albans A and London v Jackgammon. Meanwhile the remaining twelve teams were in the consolation knockout. Unluckiest draw of the day went to Worcester Warriors and Worcester Royals who ended up meeting each other in the first round of the consolation. Bristol A (Cecilia Sparke, Chris Rogers, Gaz Owen, Seb Wilkinson and Julian Fetterlein) made up for their earlier mishap by winning the consolation in style with a 5-0 rout of NEBA B.
Appropriately for a day of tough play, the final rubber went down to the final match and the final point – and it was left to Peter Bennet to wrap up a 5-4 win over Mark Calderbank to send the title south. Congratulations to all and many thanks to everyone who helped make the day a success.
You can find full results at Challonge.com: Groups, main and consolation.